Evoke in Different Market Sectors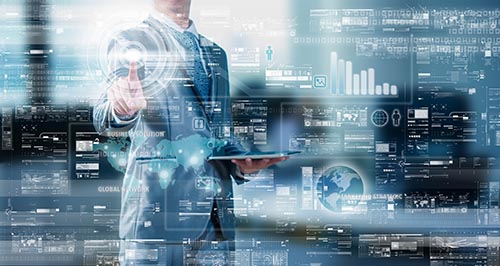 Evoke apps are used in companies across the world for multiple industry sectors from online banking in financial services to healthcare and from the energy sector to Retail. It is used for applications as diverse as the provision and management of timesheets, expenses and invoices in HR to ecommerce apps to virtual tours in retail and real estate and from managing wholesale and consumer energy to the documentation and tracking in logistics management.
Evoke is a powerful, yet easy to use, low cost, no-code/low-code, rapid app development platform and it's WYSIWYG design interface means that the existing staff, of organizations throughout the world, have been using Evoke to build sophisticated web and native apps using the drag and drop, point and click and option select methodologies.
Its inherent flexibility combines the capability to integrate seamlessly with any existing SQL or MultiValue database (without the need to alter your database), the re-use of any existing code (by incorporating it into the Evoke app) with a comprehensive functional component library.
In almost all market sectors software companies are using Evoke to extend their existing applications and create new apps, that are then deployed to their customers worldwide.
The following are examples of just some of the different market sectors that have used Evoke to build mobile and web apps.








Evoke is providing companies, large and small, the appropriate solution for the creation of mobile and browser based business apps, in almost all market sectors, around the world.
A small selection of Evoke users have given their permission for their experience of using the product and deploying the apps that they have created to be told here
in their own words
.