Evoke is being used to create a diverse array of apps in the manufacturing market sector.
The following is just a small subset of the business areas that companies are addressing, in manufacturing, by using Evoke built apps:
Stock management and just-in-time re-ordering

Job management and costing

Document management, control and access

Modernization and mobilization of legacy manufacturing systems

QA, QC, Testing, etc.

and many other business areas
Evoke's low-cost model enables the creation of professional full function business apps by companies of all sizes and diverse requirements, from start-ups to the largest multi-nationals.
Evoke's own
Component Library
of actions, over 100 different UI
Widgets
and standalone
Components
(including Web services, Google Maps, 360° images and hot-spotting, embedded videos, Chatbots, etc.) combined with its options for unlimited customisation provides all you need to create sophisticated apps for the business. You can create both analytical and graphical elements of the same app and establish the view and functions according to the type/management position of the authorised user, providing the right UI for the right person at different points of use.

Information Management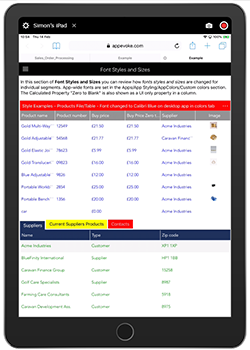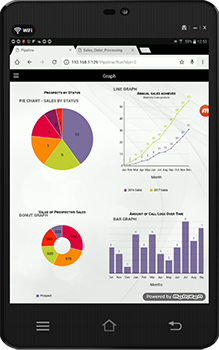 Evoke apps allow you to manage extensive information distribution securely and efficiently.
All types of documents can be retrieved and reviewed, on mobile devices, desktops or projector screens. Blueprints, CAD drawings, project plans, etc
Communicate with staff, in real time, with more general information (e.g. Newsletters, Documents, files, letters, etc.)
Store your data where and how you need. Upload data and documents, Evoke apps support file structures on servers, the cloud and even in your database (using File Tables).
Progress through test plans and submit results, take photographs, follow the production line, etc.
Manage approvals, capture digital signatures, trace timelines.
Integrate with the logistics process (export documentation, QA/QC reports, components lists, etc)
Scan barcodes and QR codes directly from a phone camera or webcam on a desktop.
Work collaboratively with colleagues to complete processes or support other departments

Real Time Processing and offline databases
Evoke apps provide not only real time access and manipulation of data but Evoke's comprehensive "calculated properties" functionality means manufacturing facilities are using their apps to provide real time calculation and re-calculation locally within the app.
Manufacturing environment are often large spaces that staff often need to navigate around. When your staff or customers want access to information or to perform design/build/test projects it is important that not being able to access 5G/4G coverage or reliable Wi-fi (in certain areas of the plant) should not present a restriction.
As a key component of Evoke Native apps you can configure the app to fall back to a secure offline database located on the device. You are able to configure the content and security of the data available in the offline database as well as the functions that specific types of user can perform when offline.
---

The best place to see a demonstration of some of the powerful Evoke functions used in the Manufacturing market when they have built apps is by using the Evoke Example App.