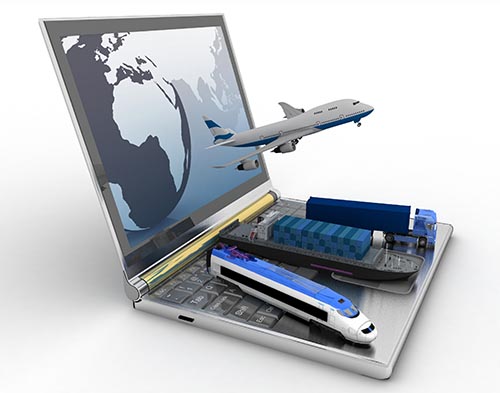 Any public transport app comes with a set of features to help people move around a city using all the transportation options it has to offer. A transit app is like a tireless travel assistant who knows every city corner, is ready to advise on trip planning anytime, and inform on disruptions tracking vehicle locations.
The app must combine a simple interface with rich functionality to serve its purpose. Previously front-end development required a significant designer effort, but building a backend is an even bigger challenge. A developer needed to integrate it with a map platform, public transport agencies, ridesharing companies, as well as payment service providers and transaction network processors.

Apps usage in transportation sector:
Maps - around a transportation hub/terminus, of a location (google maps).

Scheduling and disruption tracking - timetables and live disruption information

Vehicle tracking - when will transport arrive/depart

Trip planning - coordinate different parts of a journey

Ticketing - electronic ticketing, customer loyalty programmes.

Payments integration and more.

Flexible, Comprehensive & Cost Effective
Evoke's powerful yet easy to use, low cost, no-code/low-code, rapid app development platform and it's WYSIWYG design interface has enabled IT companies to use their
existing staff
to build comprehensive, elegant, apps using drag and drop, point and click and option select methodologies.
Evoke enables the creation of professional full function business apps by companies of all sizes and diverse requirements, from start-ups to the largest multi-nationals.
It's advanced no-code/low-code app design platform means you can quickly create the business app with the functionality your customers require. Evoke will even generate (from the app you designed) a full and complete Visual Studio solution, delivering to you 100% of the app source code, so that you can further develop your app. No matter what size your company, Evoke provides a faster, more cost efficient and effective app development solution whilst ensuring an unlimited growth path through its flexibility and open array of development options.
Many apps in the transportation sector to take full advantage of Evokes map and location components, using tracking and the mix of analytical and graphical User Interfaces.
Evoke's own
Component Library
of actions, over 100 different UI
Widgets
and standalone
Components
(including Web services, Google Maps, 360° images and hot-spotting, embedded videos, Chatbots, etc.) combined with its options for unlimited customisation means that you can have the best of both worlds in that you can create both analytical and graphical elements of the same app.
Evoke even generates (from the app you designed) a full and complete Visual Studio solution, delivering to you 100% of the app source code, so that you can further develop your app. This means that whatever third party apps/applications you need to connect with, using whatever APIs, you are able to from your Evoke built app.
The resulting apps can be set up to meet the needs of
The Ticketing sale and electronic tckets, with product display, product select and complete transaction processing

Engagement and loyalty programmes for your Customers

Payment processing (credit card, stripe, Paypal, etc)

Scheduling timetables and disruption alerts/information

Extensive operational support includes:
Product filtering and display and select for detailed descriptions

Integrated Barcode, QR code, and other product selection

Multiple display options (Comprehensive CardView formats, 360 degree/Virtual tour images with hotspots, Slider bars and other display options)

Complete transaction processing including the full shopping cart operation and cash and multiple card payment methods

Printing or emailing of receipts




---

The best place to see a demonstration of some of the powerful Evoke functions used in the transportation market sector in apps that they have built is by using the Evoke Example App.