Evoke Marketing Video
(less than 2 minutes long)
App development using Evoke and Visual Studio
Interview regarding the relationship and interaction between Evoke and Microsoft's Visual Studio. This video also describes the typical development life-cycle using Evoke.
Creating browser based, hybrid and native apps with BlueFinity's Evoke
Elkie Holland of Prospectus IT interviews David Cooper about the different types of apps which can be developed using Evoke.
Evoke Presentation
(approximately 20 minutes)
Introduction to Evoke
Overview of the Evoke development process and introduction


Main Features of Evoke
Review the main features of Evoke to get started with creating apps.



For lots more videos about Evoke or the mv.NET and mv.SSIS products, visit the following channels:

Evoke channel

mv.NET/mv.SSIS channel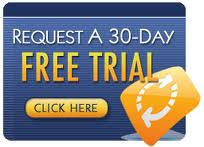 Whether you are a developer, a reseller or a user of MultiValue applications, BlueFinity innovations will catapult your MultiValue applications to the forefront of tomorrow's computing solutions.