Menus are obviously a key element of any App and in the Evoke menu builder area you can establish a menu for your app just how you want it to appear.
Check out this short video on setting up Menus.
You simply add menu items to your menu as either "Siblings" (menu items on the same level) or "children" (menu items one level down) and you can continue with this process for as many menu items and menu levels as your App needs.
Linking Menu Items
Each menu item is named and then linked to a
Page Series
to define the screens and functionality that touching/clicking the menu item will call upon.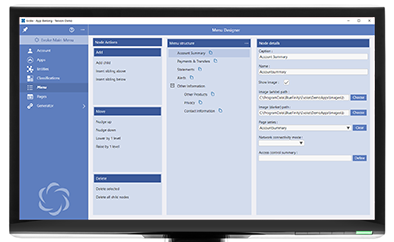 Access Control of Menu Items
Each menu item, along with other functionality within Evoke can be controlled by
evoke access control
. This allows different user levels to access, use or see different parts or components in the App based on their user level or data (either entered or retrieved from the database).